Jeroen Vermeulen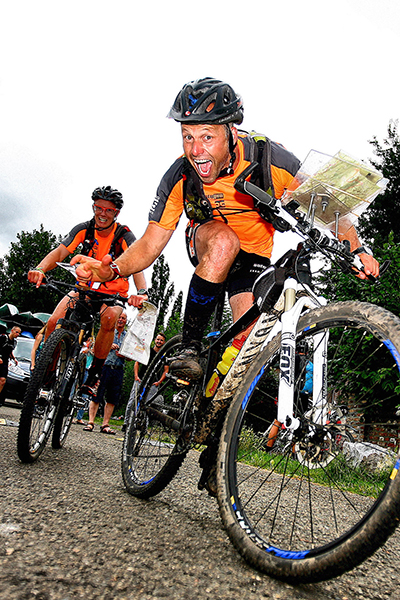 Naam:
Jeroen Vermeulen
Geboortedatum:
10 maart 1972
Werk:
Docent Lichamelijke Opvoeding
Woonplaats:
Breda
Wanneer begonnen met AR:
2002
Favoriete AR onderdeel:
Oriënteren
Favoriete race of mooiste AR ervaring:
De gewonnen NK in 2014 bij de Beartrophy.
Slechtste  of opmerkelijkste AR ervaring:
De Nike Adventure Challenge in 2006. We lagen voorin het veld tot laatste uur. Door vermoeidheid te laat binnen en daardoor strafpunten. We werden toen 9de terwijl we in de top drie zaten. Gestrand op het einde na 24 uur.
Wedstrijd resultaten:
1 ste Auenland Open Duitse Kampioenschap,2de plaats 2013
1 ste Bear Trophy NK  2014, 3de plaats 2013
1 ste Outdoor challenge 2014,
1 ste Bronkhorst 2013
1 ste Braamt 2012
2 de Foxraid 2010
3 de Raid XL 2009
2 de Southern Hils 2007
2 de NK Nike Adventure Challenge 2007, 1 ste ( geen NK) 2005, 1 ste 2004 ( geen nk )
3 de Raid Vert 2006
1 ste Dutch Adventure Racing Series 2005, 3de en 2de  2004
2 de Trans Ardennen 2003
2 de GKM 2002
2 de Lagu 2002
1 ste North Face 2002
Waarom AR:
Voor mij is Adventure Racing een duursport die je met een team beleeft. Het is altijd een multidisciplinaire uitging (dat kan van alles zijn, van hardlopen, mountainbiken, kanoen tot klimmen of hiken. Deze sport verlangt focus, omdat je jouw eigen route moet navigeren. Deze routes nemen je vaak mee langs de mooiste plekken in de natuur, dorpen en steden.  Adventure Racen is vrijheid, fair play, sportiviteit en kameraadschap.
ENGLISH
Name:
Jeroen Vermeulen
Date of birth:
10 March 1972
Occupation:
physical education teacher
Started AR:
2002
Worst or remarkable AR experience:
The 2006 Nike Adventure Challenge. We were ahead of the field until the last hour. We came in late and received penalty points. Before we would have been a top three contender, but we ended up with a 9th place. Beaten at the last moment, after a 24 hour race.
Race results:
1st  Auenland Open GermanChampionship,2de plaats 2013
1st Bear Trophy NK  2014, 3de plaats 2013
1st  Outdoor challenge 2014,
1st Bronkhorst 2013
1ste Braamt 2012
2nd Foxraid 2010
3rd Raid XL 2009
2nd Southern Hils 2007
2 nd NK Nike Adventure Challenge 2007, 1 ste ( geen NK) 2005, 1 ste 2004 ( geen nk )
3rd Raid Vert 2006
1st Dutch Adventure Racing Series 2005, 3de en 2de  2004
2ndTrans Ardennen 2003
2nd GKM 2002
2nd Lagu 2002
1st North Face 2002
 Why AR:
Adventure Race for me is an endurance sport you enjoy with a team. It is always a multidisciplinary challenge (and it can be anything from running, mountainbiking, canoeing to climbing, or hiking. It requires focus, because you have to navigate your own route. These routes often takes you to the most beautiful places in nature, villages and cities. Adventure races embody freedom, fair play, sportsmanship and comradery
2,926 totaal aantal vertoningen, 3 aantal vertoningen vandaag
Reacties:
Reacties