Inov-8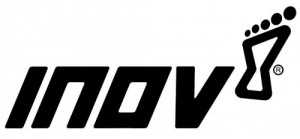 Inov-8 – www.inov-8.com
About Us
Everything inov-8 does is designed to celebrate the grit and glory of the committed athlete.
Our belief
We believe in natural running. Natural running involves taking running back to its most innate form, letting nothing alter the natural biomechanics of the foot and body. Natural running relies on the strength of the runner's feet and legs rather than the cushioning or support of a shoe. The foot controls the shoe, not the other way around.
Our products
All our products are designed to be lightweight, minimal and functional. They give runners the confidence and freedom to run hard through any environment and over any obstacle. The aim of our footwear is to keep the foot close to the ground so that runners can feel and adapt to the terrain beneath them. We offer a range of soles and cushioning. Each shoe provides the optimum grip and comfort for the terrain — from road to rocks, mud to sand, the mountains to the box.
Our team
We have a team of elite athletes who compete in a variety of disciplines all over the world, including mountain running, road running, triathlon and CrossFit.
We are proud to have sponsored the World Mountain Running Association since 2004 and support grass root competitions and events across the globe. From our past to our future, what has, and always will drive us, is our passion for running.
3,233 totaal aantal vertoningen, 1 aantal vertoningen vandaag

by

Reacties:
Reacties